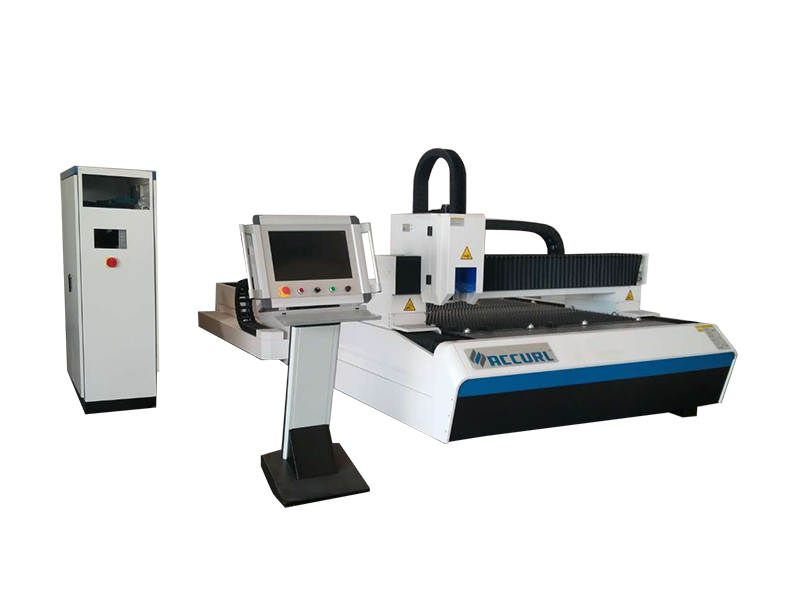 Detailed Product Description
---
| | | | |
| --- | --- | --- | --- |
| Model Number: | ECO-FIBER-1530-2KW ACCURL | Working Range: | 1500x3000mm |
| Laser Type: | USA IPG Fiber YLS-2KW | Linear Guide: | Taiwan HIWIN |
| Laser Head: | Swiss Raytools Auto-following | Keywords: | 2KW Fiber Laser Tube Cutting Machine |
2KW Fiber Laser Tube Cutting Machine for Metal Sheet of Aluminum Alloys 6mm
LASER TUBE CUTTING
Accurl's introduces its newest generation in tubes and profiles processing technology – the Fiber Laser Tube Cutting System. With over 30 years of experience in design and manufacturing experience in tube cutting technology, Accurl is specialized in solutions for the Tube and Pipe industries, and the new Laser Tube Cutting Line is the ultimate solution for joining multiple machining processes in one system for maximum flexibility, automation and performance.
Main Features
1. Excellent Path Quality: Smaller laser dot and high work efficiency, high quality.
2. High Cutting Speed: cutting speed is 2-3 times than same power CO2 laser cutting machine.
3. Stable Running: adopt top world import fiber lasers, stable performance, key parts can reach 100,000 hours;
4. High Efficiency for photoelectric conversion: Compare with CO2 laser cutting machine, fiber laser cutting machine have three times photoelectric conversion efficiency.
5. Low Cost: Save energy and protect environment. Photoelectric conversion rate is up to 25-30%. Low electric power consumption, it is only about 20%-30% of traditional CO2 laser cutting machine.
6. Low Maintenance: fiber line transmission no need reflect lens, save maintenance cost;
7. Easy Operations: fiber line transmission, no adjustment of optical path.
STANDARD EQUIPMENT
1. 3 Axis (X, Y, Z)
2. FAGOR 8055 CNC control unit
3. Servo Motor
4. Auto - focus cutting head
5. Laser Source
6. Chiller Unit
7. Clean-dry air system
8. Safety Cabinet
OPTIONAL EQUIPMENT
1. Linear motor technology
2. IPG 0.5 kW, 1 kW, 2 kW, 3 kW, 4 kW and 6 kW laser source options
3. Extraction unit.
4. Light protection barrier
5. Pneumatic sheet support system for easy sliding
6. Air conditioner for automation panel
7. Metalix, Almacam etc. CAD/CAM software
Detailed Images
1. Machine Parts
Name: Machine Body
Brand: ACCURL
Original: CHINA
1. the steady gantry framework provides an open worktable.
2. Synchronous X/Y/Z axes: The Z-axis can run 150mm, suitable for cutting many varieties of metal sheets.
3. High quality guarantees its durability and easier maintenance
2. Machine Parts
Name: HIGH PRECISION DRIVE SYSTEM
Brand: Wittenstein
Original: Germany
The Wittenstein high precision helical gear rack and pinion system uses precision planetary and servo-worm reducers. Our special design eliminates any noticeable backlash variance. The rack used in these systems is also hardened & precision ground.
3. Main Features
Name: SINGLE CABLE SERVO MOTOR TECHNOLOGY
Brand: YASKAWA
Original: Japan
1. Accurl has 4 servo motors for all axial movements.These are the latest technology single cable servomotors.
2. Power and process data are transmitted in onestandard motor cable, significantly reducing costs.
3. This technology also gives more accurate positioningand more geometrically accurate parts.
Suitable for ( mm )
1. Round Tube: O.D.20 - 152
2. Square Tube: 20 x 20 – 120 x 120
3. Rectangular Tube: 20 x 20 and Max.O.D.150
4. Oval Tubes
5. L-shaped and C-shaped profiles
6. Mild Steel, Stainless Steel and Aluminum materials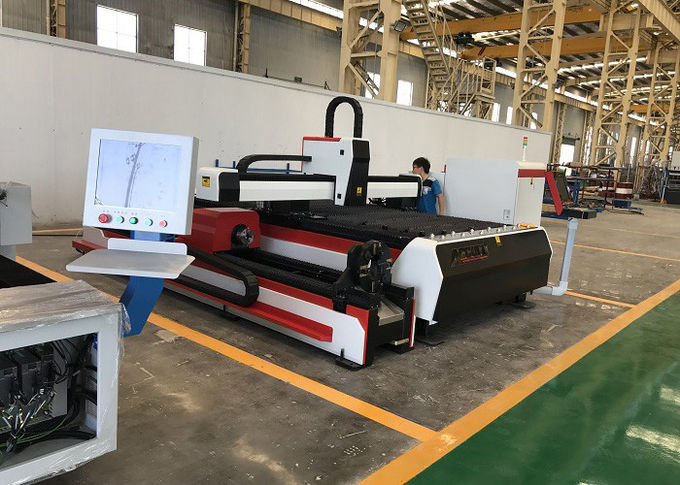 SPECIFICATIONS
Model
ECO-FIBER 3015 / 2KW
CNC Control Unit
FAGOR 8060 CNC System
X axis (Rack & Pinion)
3000 mm
Y axis (Rack & Pinion)
1500 mm
Z axis (Ball Screw)
100 mm

Maximum cutting capacity

Mild steel
16 mm
Stainless steel
8 mm
Aluminyum
6 mm
Work piece dimensions
1525 x 3050 mm
Rapid traverse (X and Y axis)
105 m/min
Acceleration
2.5G (25m/s2)
Vector speed
148 m/min
Absolute positioning accuracy
± 0.08 mm
Repeatability (X and Y axis)
± 0.03 mm
Max. load capacity
2450 kg
High Performance CNC System
FAGOR 8060 from Spain Brand
Laser power
IPG YLS-2 kW from Germany
High Performance Servo motor/drive
FAGOR from Spain Brand
Laser Cutting Head
PRECITEC from Germany
Motoreducer
STOBER from Germany