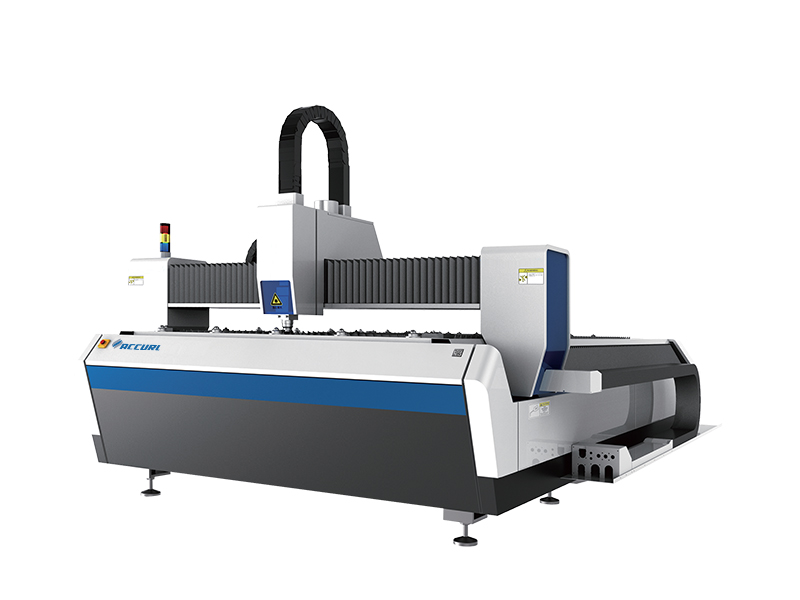 Detailed Product Description
---
| | | | |
| --- | --- | --- | --- |
| Model Number: | ECO-FIBER-1530-2KW ACCURL | Working Range: | 1500x3000mm |
| Laser Type: | USA IPG Fiber YLS-2KW | Linear Guide: | Taiwan HIWIN |
| Total Power Consumption: | Accurl Laser Professional Laser Cutting Software | Keywords: | Tube Laser Cutting Machine |
2000W Tube Laser Cutting Machine for Sheet Metal and Tube of Carbon steel 16mm
Product Description
The Accurl@ Fiber Lasers bring you a cost effective, low-maintenance, low operating cost,environmentally friendly solution to your organization. We deliver a machine that providesquality cutting and tolerances with small productivity loss between jobs, equating to higher returnon investments. Our fiber laser cutting machines are developed and sold based on these criteria.
1. Manufactured by people who use their own machines.
2. The resonator comes with a 100,000 hour warranty from the manufacturer (IPG)
3. Higher cutting speeds possible
4. Dual interchangeable tables allow for faster loading and unloading, reducing downtime
5. Laser wavelength is one-tenth of a CO2 laser
6. Reduction in cutting variables or tribal knowledge
7. Fiber Laser is extremely efficient, equates to very low power consumption
8. Low cost of operation, energy cost reduced, no laser gases requied to produce beam
9. High cutting flexibility (Steel, Stainless Steel, Brass, Copper, Titanium, Aluminum, and more)
10. Created and tested in a 100,000 sq ft Research and Development facility operating 9 metal cutting fiber Lasers, cutting 24/7.
Fiber Laser Tube Cutting Machine Features
1. Capacity up to O.D. 152 mm
2. Cutting Lengths up to 2000mm or 3000mm (longer lengths by request)
3. Wall thickness from 0.6 - 6.0mm (Mild Steel)
4. Automatic Bundle Loading System with Material Alignment
5. Automatic Unloading System with Conveyor
6. Equipped with 1.0 kW (Standard) or 2.0 kW (Optional) Laser Resonator
7. Multi-Axis CNC Controls with Touch Screen Interface
8. SOCO CAD-CAM system for Tubes and Profiles with built-in Nesting
9. SOCO i2 ( Intelligent interface) 3D operation software
STANDARD EQUIPMENT
1. 3 Axis (X, Y, Z)
2. FAGOR 8055 CNC control unit
3. Servo Motor
4. Auto - focus cutting head
5. Laser Source
6. Chiller Unit
7. Clean-dry air system
8. Safety Cabinet
9. Automatic-Dual Shuttle Table
10. CAD/CAM Software
11. Conveyor
12. Warning Lamp
13. Nozzle Set
14. Nozzle cleaning and height calibration table
OPTIONAL EQUIPMENT
1. Linear motor technology
2. IPG 0.5 kW, 1 kW, 2 kW, 3 kW, 4 kW and 6 kW laser source options
3. Extraction unit.
4. Light protection barrier
5. Pneumatic sheet support system for easy sliding
Standard Euipment
1. CUTTING TABLE
The dual cutting table system is designed for in-creasing your workflow and reducing time spent on placing and removing materials. Cutting table exchange speed can be adjusted according to thickness of materials.
2. NOZZLE CLEANER
Keeping your machine cutting quickly and cleanly is important. Our nozzle cleaner helps improve the life of your nozzles so your cuts stay consistent, longer.
Product Application
1. Applicable Fields
Applicable for high-speed cutting on various metal plates or tubes such as S/S, carbon steel, galvanized sheet,electrolytic plate, aluminum plate, steel, brass, alloy plate, rare metals and other materials;
2. Widely used
Widely used in kitchen appliance, electric control box, high-resolute device, mechanical equipment, electrical equipment, lighting, posters, auto parts, display equipment, hardware and metal processing.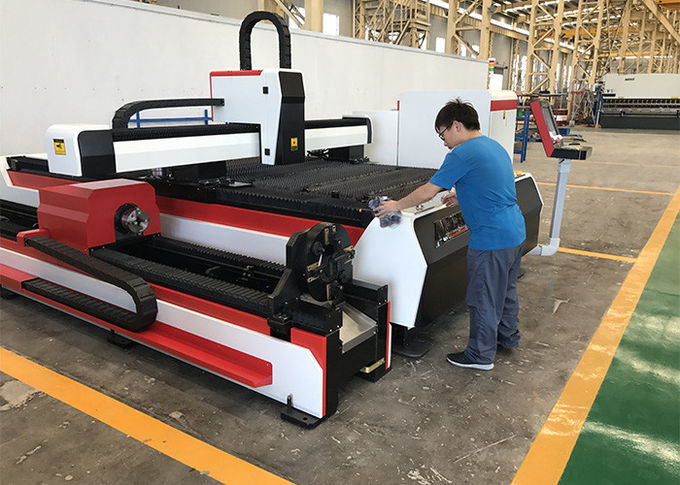 SPECIFICATIONS
Model
ECO-FIBER 3015 / 2KW
CNC Control Unit
FAGOR 8060 CNC System
X axis (Rack & Pinion)
3000 mm
Y axis (Rack & Pinion)
1500 mm
Z axis (Ball Screw)
100 mm

Maximum cutting capacity

Mild steel
16 mm
Stainless steel
8 mm
Aluminyum
6 mm
Work piece dimensions
1525 x 3050 mm
Rapid traverse (X and Y axis)
105 m/min
Acceleration
2.5G (25m/s2)
Vector speed
148 m/min
Absolute positioning accuracy
± 0.08 mm
Repeatability (X and Y axis)
± 0.03 mm
Max. load capacity
2450 kg
High Performance CNC System
FAGOR 8060 from Spain Brand
Laser power
IPG YLS-2 kW from Germany
High Performance Servo motor/drive
FAGOR from Spain Brand
Laser Cutting Head
PRECITEC from Germany
Motoreducer
STOBER from Germany
industrial cnc laser cutting machine