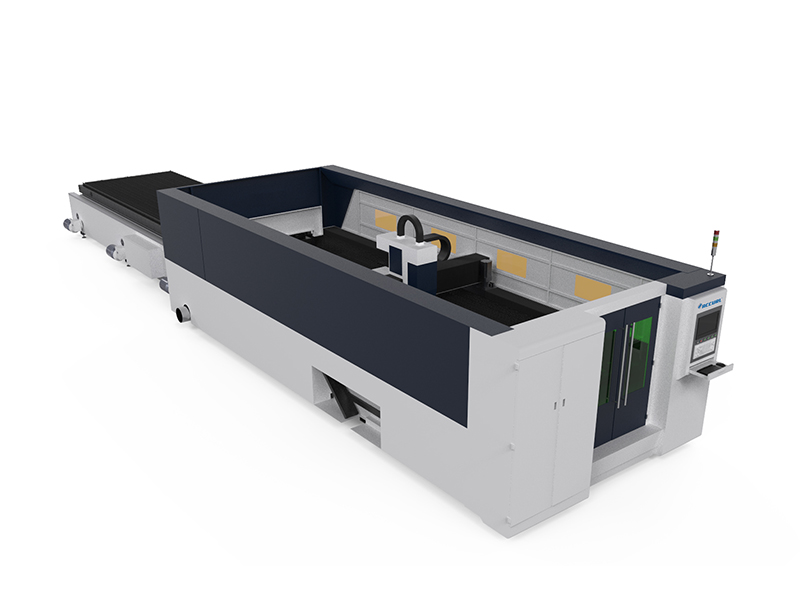 Product Description
---
Exquisite Laser Beam Sheet Metal Fiber Laser Cutting Machine Price
Main Features
Compact design.
CNC with laser control function.
Resonator with reflective sensors.
Simple program for pieces and cutting plans.
Highly dynamic equipment.
High rigidity, stable construction.
Applicable material
---
What the materials applied for optical fiber laser cutting machine ?
Stainless Steel, Mild Steel, Carbon Steel, Alloy Steel, Spring steel, Iron, Galvanized Iron, Galvanized, Aluminum, Copper, Brass, Bronze, Gold, Silver, Titanium, Metal, Sheet Plates, Tubes and Pipes, etc.
Application Industries
---
Fiber Laser Cutting Machines are widely used in manufacture Billboard, Advertising, Signs, Signage, Metal Letters, LED Letters, Kitchen Ware, Advertising Letters, Sheet Metal Processing, Metals Components and Parts, Ironware, Chassis, Racks & Cabinets Processing, Metal crafts, metal art ware, elevator panel cutting, hardware, auto parts, Glasses Frame, Electronic Parts, Nameplates, etc.
Product Description
---
• Exchange Table Fiber Laser Cutter
• Applications primarily suited for cutting stainless, carbon, aluminum, titanium, and most non-ferrous metals
• Fiber laser power source options from 300W to 3KW
• Fiber offers reduced maintenance requirements and operating costs compared to CO2
• Position acccuracy <+/- 0.04mm
• Japanese servo motors & drivers
• Drive system X-axis ball screw drive, Y-axis square rail with rack and pinion gear
• Working voltage: 380V, 50Hz /60Hz
• 2 year Warranty covers laser machine parts. Ask about our optional warranty extensions
Machine Details
---
fiber laser cutting machine
Engraving area
1,500mm x 3,000mm / 1300mm*2500mm
Laser Power
500 - 3KW Fiber
Software Interface
Included w/ PC control tower
Material Capability
metals and some dark acrylics
Motor type
Servo motors on ball screw drive
Laser / PC Connectivit
USB connection
Power Supply
380V three phases
Warranty
2 Years (includes parts & laser pow
Class
Class 4 laser
Basic Info
Model NO.: ACCURL-F1530
Laser Technology: Fiber Laser Cutting
Product Name: Exquisite Laser Beam Sheet Metal Fiber Laser Cutting machine
Keywords: Laser Beam Cutting Machine
Laser Source: Ipg 1000 W
Manufacturer: ACCURL
Applicable Material 2: Alloy, Carbon Steel, Metal Oxide Layer, Coat Paint
Warranty: 2 Years for Whole Machine
Software System: Cypcut for Fiber Laser Cutting Machine
System: Bochu for Fiber Laser Marking Machine, Fiber Laser
Working Table: 1530 Carbon Steel Stainless Steel Plate / Sheet
Water Chiller: Tongfei Brand
Trademark:ACCURL
Transport Package: 20 Fr
Specification: 30cbm
Origin: Anhui,China
---
cnc laser cutting machine cost
,
cnc metal laser cutting machine price
,
compact laser cutting machine
,
square tube cutting machine