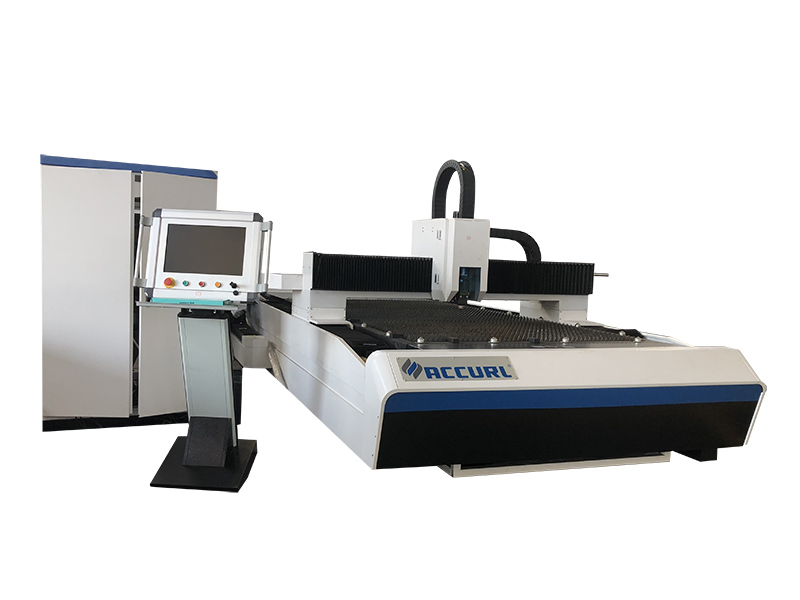 Product Description
---
fiber laser/ metal laser cutter/ steel tube cutting machine
ACCURL-QG6000/8000 is independently researched by JQ LASER, this machine can auto-loading, auto-feeding and auto-cutting; it also can automatically collecting and the finished cutting tube and waste. Machine is equipped with intersecting curve cutting and arbitrary angle bevel cutting function; it is mainly used for cutting pipe, tube and oval tube. Characteristic of ACCURL-QG is high-efficiency and high-precision. Suitable industry like: sport equipment, tube industry, medical equipment, etc.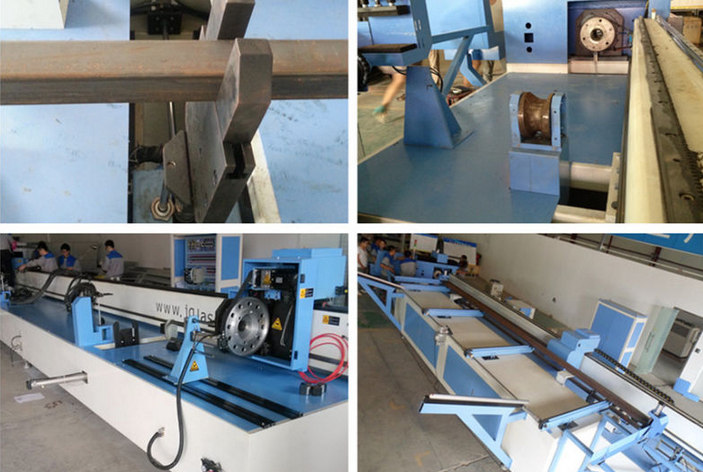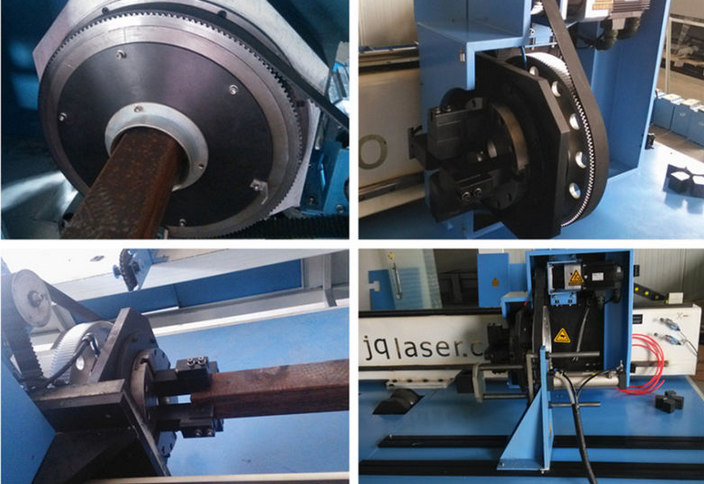 | | |
| --- | --- |
| Model | ACCURL-QG6000/8000 |
| Max. cutting length | 6000mm/8000mm |
| Laser generator | Raycus brand 500-watt fiber laser generator |
| Max. cutting diameter | 120mm-500mm |
| Cutting thickness | 0.2mm-5mm steel/ 0.2-4mm stainless steel |
| Laser wavelength | 1080nm |
| Rated power | 10-100% |
| Water chiller | CW6100 |
| X, Y-axis repeat location accuracy | 0.01mm |
| X, Y-axis fast moving speed | 30M/min |
| Min cutting line width | 0.02mm |
| Max. cutting speed | 12M/min |
Applicable materials and industries:
Stainless steel, carbon steel, brass, aluminum, and other metal materials precise cutting, suitable for aerospace technology, rocket, plane, robot, elevator, steamship and automobile manufacturing and metal parts processing industry for metal plate, advertisement, kitchen ware, bit tool, hardware etc.
Guarantee and after sale service:
A) Guarantee for the whole machine: 1 year
B) Providing aroundthe clock professional service to customers, any call for technical help will be handled in 24 hours.
C) International after service department, and our engineers can speak English well, which make communication easy.
D) Free training, free maintenance and free technical support within warranty period.
E) We offer life-long free service in technical upgrading.
For decide the most suitable machine, I need to know more information about your products.
1. What's the material of your products?
2. What's the size of your material? The length, the width, the thickness?
3. Do you want to cut or engrave/ mark your products?
Selecting your Laser Cutting Machine
Before you start calling companies and making your decision on who you are going to go with, you should know the basic questions and answers that are required to make sure you are getting the right laser cutting machine for your workshop.
1. What kind materials will you need to cut?
Depending on the type of materials that you are cutting with decide what kind of laser is required. If you are only cutting thin metals than a fiber laser will be more efficient, though if you are cutting plastics or woods then you will need a CO2 lasers. (There are material restrictions on each laser source)
2. What is the common size of sheet metal that needs to be cut?
This will determine the size of your cutting bed also be sure that you will have enough room in your workshop to fit. Common size for laser cutting is 1.5m Width by 3m Length.
3. What is the thickness of the material do I need cut?
The thickness of the material will determine the power of the laser source, as the thicker the material the more power is needed to be supplied.
4. Do I need CAM Software?
Every machine is equipped with computer controlled laser software. CAM Software is a very important piece of software for your machine, it will give you the ability to easily operate your machine and provides you with nesting capabilities to save you on consumables and materials with its intelligent design.
5. What are the cutting speeds?
The speed of machine will vary depending on the size of material that is cut, though the speed of the cut will give you the effectiveness of the machine you are purchasing and is both determined by the laser source you will be using and the machines capability.
6. What do I need in my workshop?
Before you purchase a machine you need to look at a few factors in your workshop, firstly if you have the space for the laser machine, secondly if you have the power in your workshop to handle the machine (ask a Farley rep for the floor area and power required).
7. Is there a local service team?
There is less problem for laser machine, most are operation problem - our engineer provides on-line training; any technical question, they can resolve on-line or by remote-assistance. JQ engineer is available to visit your factory and provide face-to face assistance or training. There are 13 engineers in JQ Laser to help foreign customers and domestic customers.
If you have the answers to these questions then you will be able to select the correct laser cutting machine for your workshop
metal tube laser cutting machine