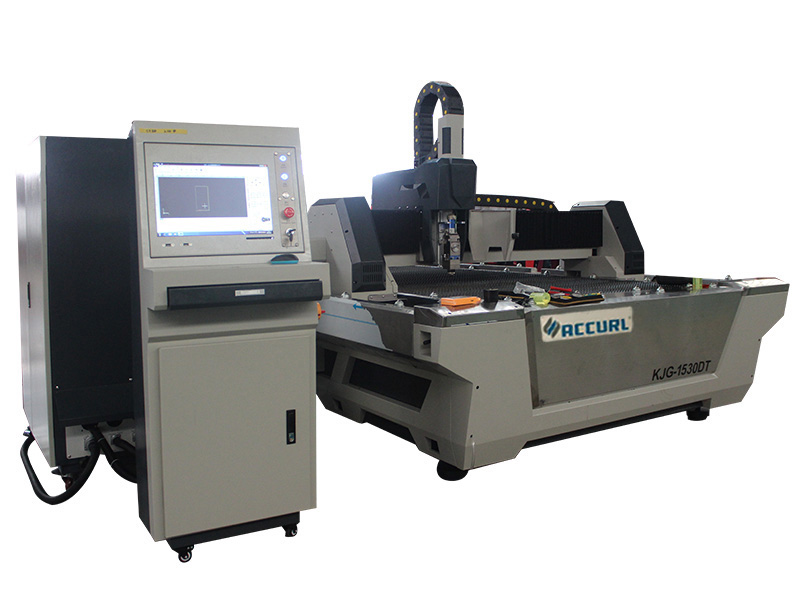 Product Description
---
Good quality Metal Sheet and Tube Fiber Laser Cutting Machine Used in Agricultural Equipment
Product Features
Imported high precision ball screw/ rack and pinion transmission, high precision linear guide rail.
Imported servo motor driving system , imported helical gearbox.
Separate cutting tube device.
Fast cutting speed, high efficiency,safe, stable performance.
Good quality Metal Sheet and Tube Fiber Laser Cutting Machine Used in Agricultural Equipment
Technical Data
---
| | |
| --- | --- |
| Laser Power | 500W-8000W(Optional) |
| Working Area | 3000*1500mm |
| Total Power Consumption | 10Kw<60Kw |
| Transmission Mode | Gear and Rack Double drive |
| Voltage and Frequency | 380V 50Hz(60Hz) |
| Dimension | 4800*3260*1750mm |
Applicable Materials
Mainly applied to all kinds of sheet metal materials with non-contact fast cutting,hollowing and punching. Such as mild steel, stainless steel, alloy steel, manganese steel,galvanized, aluminum, copper and metal pipe processing, etc.
Applicable Industry
Widely used in all kinds of metal products industries such as sheet metal processing, kitchen ware and bathroom ,advertising & signs, lighting & hardware,electrical cabinets, auto parts,machinery and equipment, household appliance,elevator and precision parts processing ,etc.
Basic Info
Laser Technology: Laser Control Fault Cutting
Automation: Automatic
Type for Cutting Machine: Laser Cutting Machine
Type: Metal Laser Cutting Machine
Laser Type: Fiber Laser
Cutting Acurancy: 0.01mm
Condition: New
Certification: GS, Ce, ISO9001, SGS
Standard: GB
Customized: Non-Customized
Material: Metal
Trademark: ACCURL
Transport Package: Seaworthy Plywood Case
Specification: CE SGS FDA ISO
Origin: Anhui,China
HS Code: 8456100090
Sample Show
---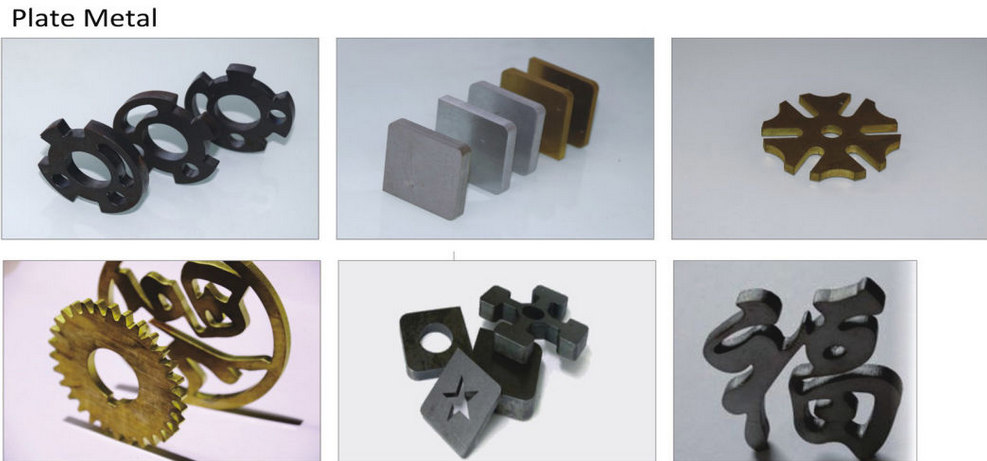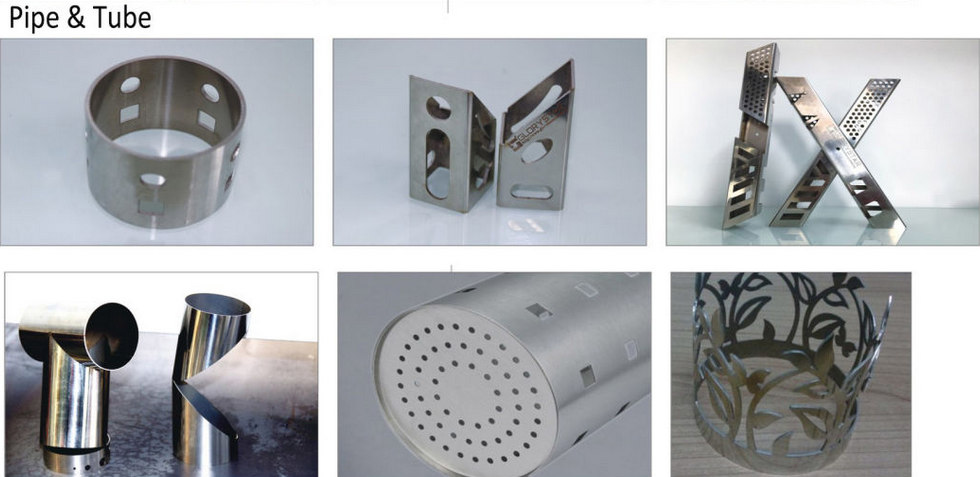 1000W fiber laser cutting machine cutting parameters
Material
Cutting thickness
(mm)
Cutting speed(m/min)
Cutting gas
Cutting pressure
Nozzle
Collimator / Focus
Remarks
Carbon steel
0.5
30-40
Air
6
1.5 single layer
75/125
Please adjust accord to actual focal position by cutting head, all parameters for reference
0.8
20-25
Air
8
1.5 single layer
75/125
1
18-22
Air
10
2.0 single layer
75/125
2
5-6.5
Oxygen
3.5
1.2 double layer
75/125
3
3-3.5
Oxygen
0.5-1
1.2 double layer
75/125
4
2-2.3
Oxygen
0.5
1.2 double layer
75/125
5
1.5-1.8
Oxygen
0.5
1.2 double layer
75/125
6
1.2-1.4
Oxygen
0.5
1.5 double layer
75/125
8
0.9-1.2
Oxygen
0.5
2.0 double layer
75/125
10
0.7-0.8
Oxygen
0.5
2.5 double layer
75/125
12
0.5-0.65
Oxygen
0.5
2.5 double layer
75/125
Stainless steel
0.5
30-40
Nitrogen
7
1.5 single layer
75/125
0.8
22-25
Nitrogen
10
1.5 single layer
75/125
1
20-23
Nitrogen
12
1.5 single layer
75/125
2
6-7
Nitrogen
15
2.0 single layer
75/125
3
2.5-2.8
Nitrogen
18
2.0 single layer
75/125
4
0.8-1.2
Nitrogen
18
2.0 single layer
75/125
5
0.6-0.8
Nitrogen
18
2.0 single layer
75/125
Aluminum
0.5
20-25
Air / Nitrogen
8
1.5 single layer
75/125
0.8
15-18
Air / Nitrogen
9
1.5 single layer
75/125
1
10-12
Air / Nitrogen
12
1.5 single layer
75/125
2
3-3.5
Air / Nitrogen
18
2.0 single layer
75/125
3
1-1.5
Air / Nitrogen
18
2.0 single layer
75/125
Brass
0.5
22-30
Nitrogen
12
1.5 single layer
75/125
0.8
13-17
Nitrogen
12
1.5 single layer
75/125
1
10-12
Nitrogen
15
1.5 single layer
75/125
2
2-3
Nitrogen
18
2.0 single layer
75/125
3
1-1.3
Nitrogen
18
2.0 single layer
75/125
Copper
0.5
15-18
Oxygen
12
1.5 single layer
75/125
0.8
8-12
Oxygen
12
1.5 single layer
75/125
1
5-7
Oxygen
12
1.5 single layer
75/125
2
0.8-1.2
Oxygen
15
2.0 single layer
75/125
metal tube laser cutting machine