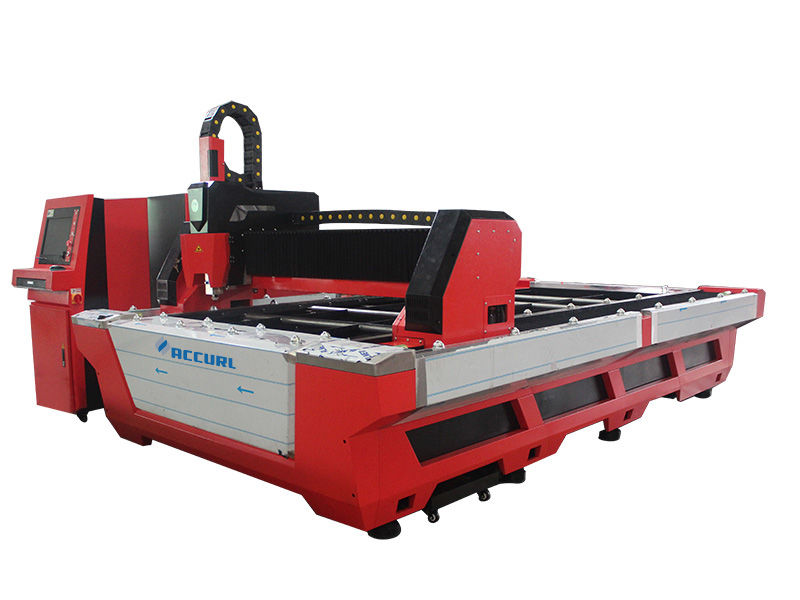 Product Description
---
ACCURL6015 CNC Lazer Cutting Machine with Exchangeable Table 500W 700W 1000W 6800mm*1500mm
adopts the most sophisticated Germany IPG laser and double driver, advance laser technology, computer control technology and high-performance CNC laser power system to process all kinds of metal sheet at high speed, high accurate, high efficiently cutting.
ACCURL  Fiber Laser Cutting Machine Series:
Fiber I Series: HECF3015I-500/700/1000W Sheet Metal Fiber Laser Cutting Machine
>ACCURL3015IT-500W Sheet Metal and Tube Cutting Machine
>Fiber II Series: HECF3015II-1000/2000W Sheet Metal Fiber Laser Cutting Machine
>ACCURL3015IIWJ-1000/2000/3000W Enclosed Sheet Metal Cutting Machine with Exchangeable Table
>Fiber III Series: HECF3015III-500/700/1000W Sheet Metal Cutting Machine with Exchangeable Table
>ACCURL Small Format:HECY0505B-500W YAG Sheet metal Laser cutting Machine
>ACCURL Medium Format:HECY1513C-500W YAG Sheet metal Laser cutting Machine
>ACCURL Large Format:HECY3015-650/750/850W YAG Sheet metal cutting Machine
>ACCURL3015IIIWJ-500/750W YAG Sheet metal cutting Machine Enclosed with Exchangeable Table
Type

ACCURL6015IEII-500

ACCURL6015IEII-1000

Output power

500W

1000W

The medium of laser

diode-pumped continuous yb-doped fiber

Laser wave length

1070nm

Power

380V/50HZ

Cutting area

6800mm*1500mm

Max cutting speed

30m/min

Cooling method

Water cooling

Driving System

Imported Servo Motor

Min line Width

≤0.125mm

Cutting thickness

0.2-10mm (according to material)

Continuous working time

24hours

Weight

About 6000KG

Dimention

8930mm*2330mm*1502mm (length*width*height)

Environment Temperature

5℃ -35℃
---
1. Excellent quality of light beam:small focus facula, fine cutting line, high working efficiency,best processing quality.
2. High cutting speed: 2 times by co2 laser cutting machine with the same power.
3. High stability: adopt world top imported fiber laser souce with stable proformance, key parts lifespan could be 100,000 hours.
4. High efficiency of photoelectric conversion: fiber laser cutting machine is 3 times by CO2 laser cutting machine, energy efficiency and environmental protection.
5. Low using cost: fiber laser cutting machine power comsumption is only 20-30% of CO2 laser cutting machine under same power.
6. Low maintenance cost: without working gas for laser source; without reflecting lens for fiber transmission.
7. Convenient operation: do not need to adjust the optical path with fiber transmission.
8. Strong soft optical effects: compact volume and structure, easy to operate flexibility.
9. Adopt Gantry double driving structure, high damping machine tool bed for higher speed and acceleration.
10.This model adopts imported AC servo system driver and imported transmission system, the moving structure of machine tool adopts imported gear and rack transmission, linear guide track for guiding, ensuring the high speed,high precision and high reliability of equipment.
11. Rack and guide adopt fullly enclosed protective device, which prevents oil free friction movement and dust pollution, enhances using life of transmission parts and ensures the precision of machine tool movement.
12. Professional laser cutting machine cnc control system, computer operation for precise cutting and convenient operation.
Detailed Images
---
Precision Ball screw and imported Gear Rack for transmission,Optimize the dynamic performance of machine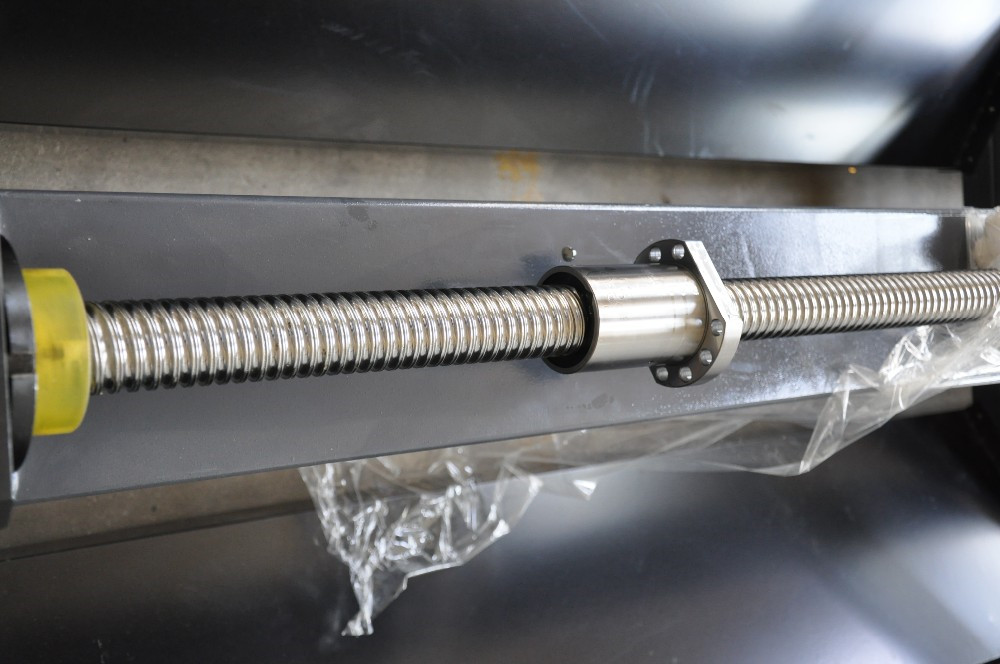 Imported Straight Line Guide Rail

Adopts imported servo drive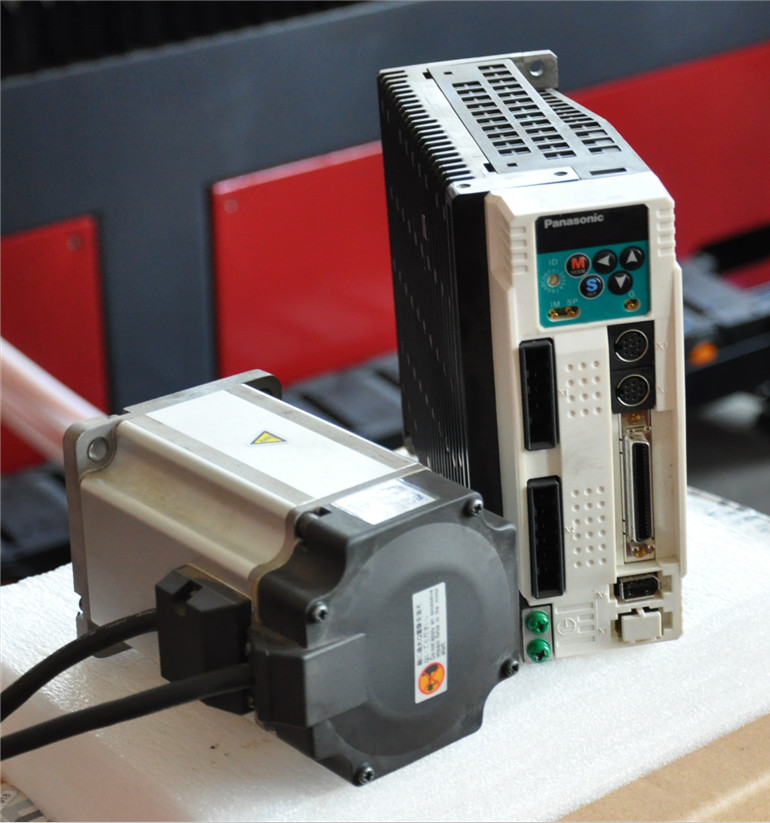 Pneumatic feed collecting device,convenient and efficient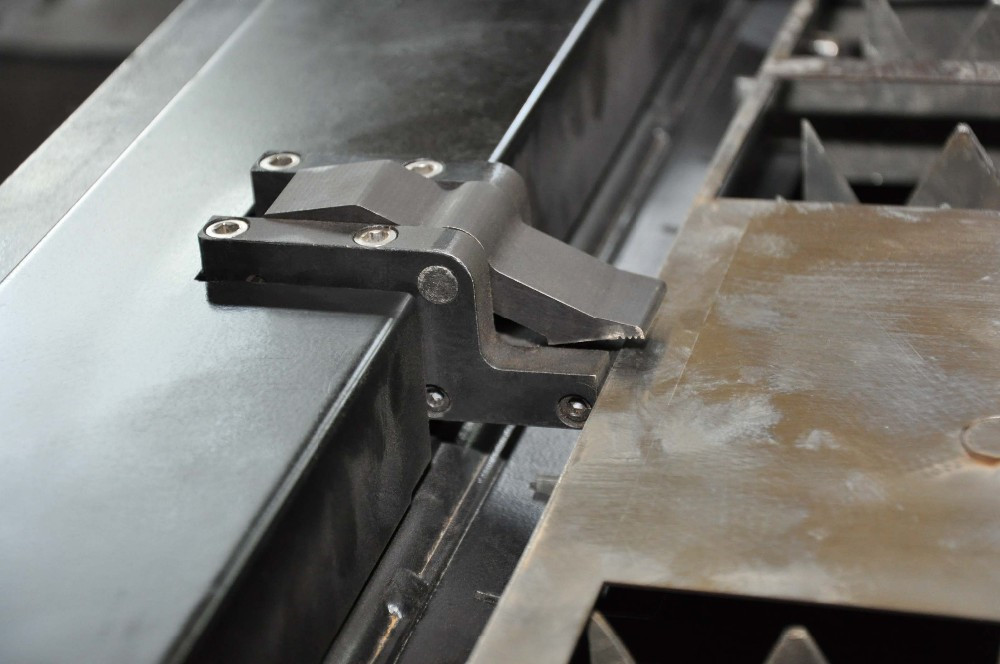 Roller type collecting trailer, exquisite design, easy to collect materials.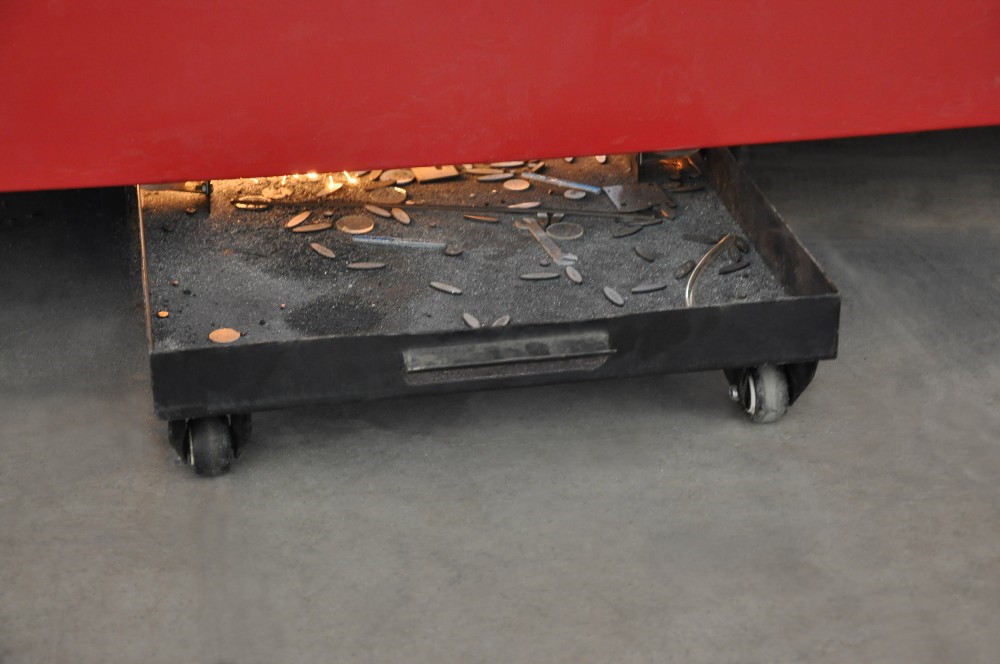 Floating loader and unloader facilitates the loading and unloading which would avoid surface scratches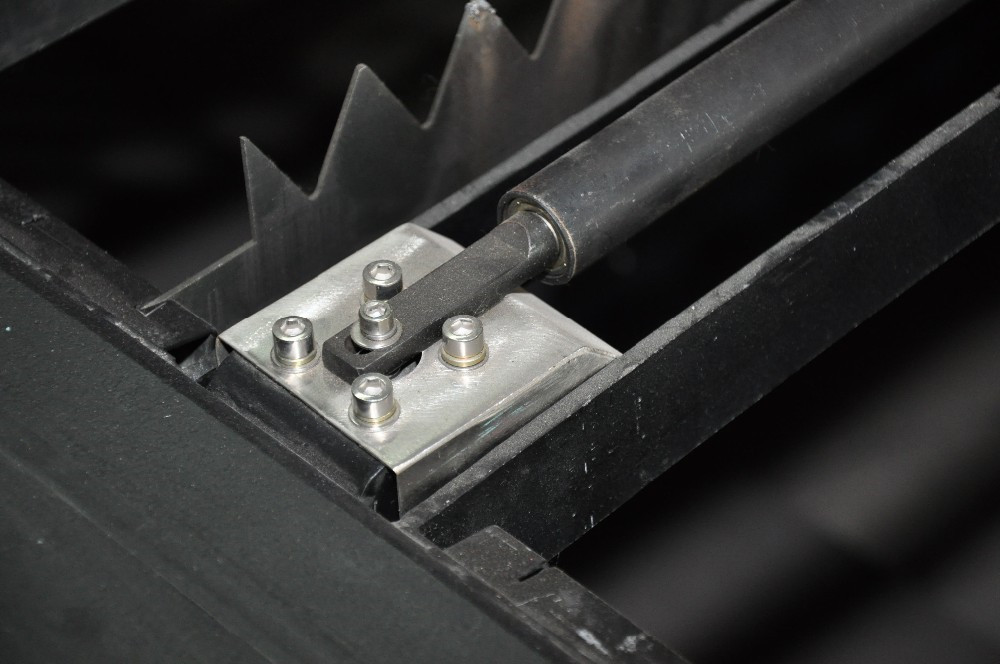 cnc metal laser cutting machine price