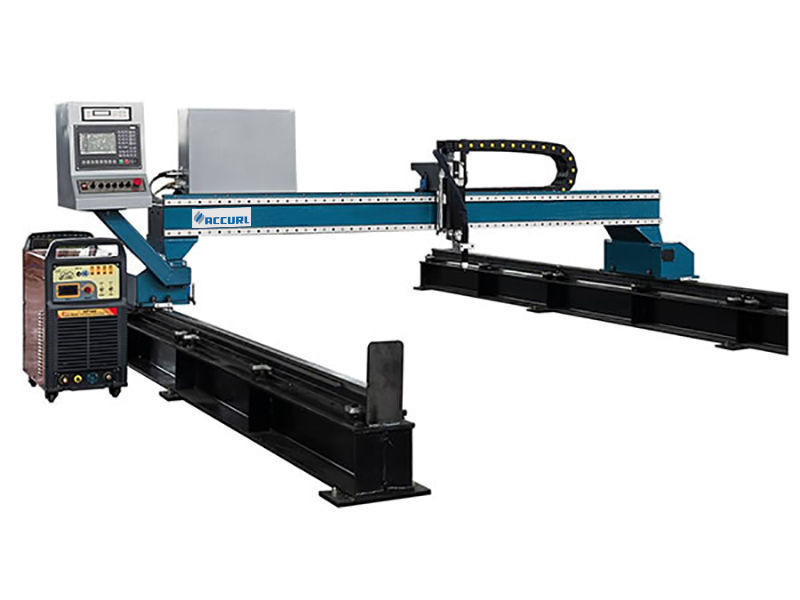 Detailed Product Description
---
| | | | |
| --- | --- | --- | --- |
| Model Number: | CPL- 1530 | Plasma Power: | HyPerformance HPR400XD |
| Mild Steel Cut Capacity: | 38 Mm Dross Free | Stainless Steel Cut Capacity: | 45 Mm Production Pierce |
| Aluminum Cut Capacity: | 80 Mm Maximum Cutting Capacity | Keywords: | Plasma Cutting Machines |
CNC Steel Plasma Cutting Machine 2500 x 6000mm with HyPerformance HPR400XD Plasma Source for Messer CNC Plasma Cutter
Product Description
The machine equippment with Multi-axis design, unique design bevel rotator, it is capable of ctting available V, Y, K, X type bevel cutting accurate bevel profiles on any angle from +45° To -45 ° , the rotator is controlled by CNC system automatically.
Gantry and box type welded structure, annealed heat treatment, long service life, stable and durable in heavy load and high duty performance.
Gapless gearing transmit, stable and smooth running in high speed, smart, fine surface finish quality.
Integrated auto-ignition with automatic height controller, keep the height between the torch and work piece, achieve the best cutting quality.
Gantry Type Series CNCSG is heavy duty, precision machine, specially designed for cutting large steel plate, can be equipped with multiple plasma torches and flame torches. It is very efficient, with excellent cutting quality.
Able to process multi-torch mirror image cutting or synchronism cutting, improve cutting efficiency.
Low use cost, dispense with special maintenance, friendly operator inteface, easy to learn.
Utility CNC system, reliable and safe, automatic programming, optimization nestling and piercing patch, save the steel effectively.
Features of plasma cutter
1. Fast cutting speed,high precision and low cost.
2. With firm and reasonable structure,the machine is easy to operate and durable for use.
3. The cutting incision is thin and tidily and can avoid the second processing.
4. High configurated CNC system,auto arc-striking and stable performance.
5. Together with other advertising equipments,they form an advertisement producing line which completely solve the problem of traditional manual mode.
6. Working with computer and support G code and files of Uncannest software (specilized in cutting metal material) (optional Fastcam software).
7. It can cut metal plate of advertising 3D lighting letter and flute profile letter with high cutting precision.(USA power is optional).
8. Start control system and Start THC device.
Safety With Plasma Cutting machine
When using plasma cutting machine, appropriate safety goggles are necessary to avoid sparks and also for UV protection from the electrical arc. Heavy gloves and protective clothing are recommended as well to avoid burns.
Plasma power source
Please select the suitable Hypertherm plasma system (made in USA) according to the following introduction.
1. Hypertherm Plasma Capacity Chart
2. Air Plasma: PowerMax
3. LongLife Air and Oxygen Plasma: Maxpro200
4. HyPerformance Plasma: HPR*XD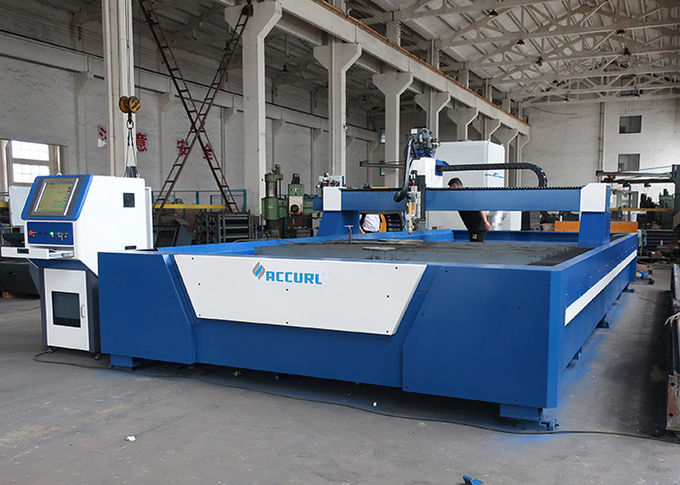 HPRXD Plasma Selections Working Data:
| | | | | |
| --- | --- | --- | --- | --- |
| | HPR130XD | HPR260XD | HPR400XD | HPR800XD |
| Mild steel cut capacity | | | | |
| Dross free | 16 mm | 32 | 38 | 38 |
| Production pierce | 32 mm | 38 | 50 | 50 |
| Maximum cutting capacity | 38 mm | 64 | 80 | 80 |
| Stainless steel cut capacity | | | | |
| Production pierce | 20 mm | 32 | 45 | 75 |
| Maximum cutting capacity | 25 mm | 50 | 80 | 160 |
| Aluminum cut capacity | | | | |
| Production pierce | 20 mm | 32 | 45 | 75 |
| Maximum cutting capacity | 25 mm | 50 | 80 | 160 |
Specification:
Type
Width
Length
Height
Cutting Width
Cutting Length
mm
mm
mm
mm
mm
CPL- 1530
2550
4550
2250
1500
3000
CPL- 1540
2550
5650
2250
1500
4000
CPL- 2040
3700
5650
2250
2000
4000
CPL- 2540
4250
5650
2250
2500
4000
CPL- 2560
4250
8050
2250
2500
6000
3d plasma cutting machine